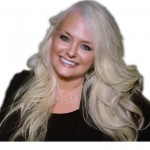 Struggling to get things done? Struggling with all of the distractions? Too busy to finish any of those great projects? Boy, do I relate!
I am an "idea" machine! If I had a dollar for every idea that floats through my mind, I would have an instant business! 🙂 Feel my pain?
Yes, if you are here on this site, you probably have those ideas. Need is an action plan to make them a reality? Here are some things that help me…
Are you thinking, "But, Cindy, the last thing that I need is a list of MORE ideas!" Brain dumping does bring out more ideas, but it is essential for productivity.
I set aside regular time to grab a notebook (or my iPad–LOVE IT!) and just dump my ideas that are floating around my brain. It helps me to have categories so I KNOW that I will find those ideas later. Once I set up a "spot" to keep my ideas, I can clear my brain.
Without brain dumping, my brain gets soooo full and distracted that I cannot focus on ANYTHING. I think it is because I am so afraid that I will forget those great ideas. 🙂 Well, it is not just that. I am also tempted to dig into some of them because they are so much more fun than the work at hand.
Relate? Why not brain dump? It will settle that deluge of ideas!
Then, what? That brings me to the next thing…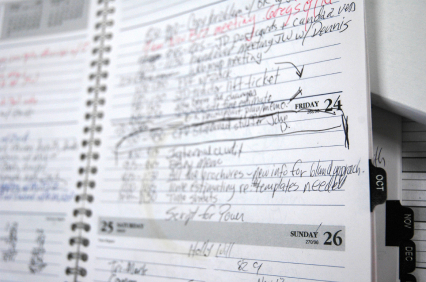 2. Get a plan.
When I find myself overwhelmed and needing to re-motivate and re-charge, I pull back for a getaway with God to get my plan. Someone wrote that if we do not plan, then we are really planning to fail. I SEE THAT! At the times that I have found myself struggling to get things done because of all of the distractions and busyness of life, nothing has helped  me more to get back rolling strong like getting away with God to get His perspective and His plan. Talk about a great way to simplify, prune, and get back on track!
Maybe today you are battling with getting things done, why not pull back and get a plan? Take some time away. Take everything to the Lord in prayer. Be still before Him. Stay until you can hear His Word for you and your business. Lay down all of the options before Him. Let Him loose to move on your heart which things should be first, which things should be simplified, and which things should be pruned away all completely. He will be faithful to help you get back on track!
3. Attack!
Yes, attack! But, not just attack with the new project on your heart, before you dig into that, attack a few other things:
–> Attack procrastination–You can have a clear mind and super plan, yet be stuck. Been there? Oh! I have! In fact, I was there just last week. I had everything ready to roll and everything that I needed to get things done, but I was stuck. I was paralyzed. What do you do then? Well, I had to get honest. I was procrastinating. Procrastination is my biggest enemy to productivity. Once I saw it for what it is, I could attack procrastination and get back going strong. Want to be productive? Attack procrastination!
–> Attack clutter--Oh Yeah! Nothing distracts me more than clutter. And, clutter seems to have a magnetic attraction to me. Yes, the "stuff" clutter, the "things to do" clutter, the "life" clutter. It all follows me around like a puppy dog. Of course, it is not cuddly and sweet like a puppy dog, it drives me crazy! I won't even know what is gnawing at me until I pull back and take a look around me. It can be the piles from projects that I am working on. It can be a never-ending to-do list. It can be things in my life that are past their time. It can even be my purse! Whatever "my clutter" is, I have to SEE IT and then ATTACK it! When I do, I am stunned at how much more I get done. Plus, I LOVE my life. Let the clutter build up and things bog down, life gets unmanageable, and I get tired and weary. Does clutter LOVE you too? Why not attack it?
–> Attack disorganization--Periodically, I will find myself in my default state-completely disorganized and MESSY! YES! Probably 20% of my books and workshops are on the topic of organization, but I still battle this one! I can assure you that I will never BE THERE when it comes to organization. However, I have learned how to manage the messies. Want the secret? Well, you read it–you have to ATTACK disorganization. Maybe it is cleaning out. Maybe it is setting up a place for everything and putting everything in its place. Maybe it is revamping your schedule to work for this season of life. Maybe it is getting all of your to-do's and ideas organized in one spot. Maybe it is setting up systems or routines for those rocky areas of life or business. Take the time to get organized. It will make a HUGE difference. You can't just do a little at a time. Instead, dig in and attack disorganization. You will then be ready to roll!
Ready to get things done?
Today is the day! Don't let today slip by! Today is the day to pull back for a bit and get things ready to make those dreams your reality–your life! Take that time. Don't stay in the struggle. Don't let the days slip by. Let's press past the distractions and the busyness. Let's get laser sharp vision. Let's press toward the mark!
"I'm not saying that I have this all together, that I have it made. But I am well on my way, reaching out for Christ, who has so wondrously reached out for me. Friends, don't get me wrong: By no means do I count myself an expert in all of this, but I've got my eye on the goal, where God is beckoning us onward—to Jesus. I'm off and running, and I'm not turning back. So let's keep focused on that goal, those of us who want everything God has for us. If any of you have something else in mind, something less than total commitment, God will clear your blurred vision—you'll see it yet! Now that we're on the right track, let's stay on it." Philippians 3:12-16, THE MESSAGE
Need MORE Help?

If you need more help, don't miss any of Cindy Rushton's LIVE workshops that she will be teaching on these topics. She is scheduled to speak for many conventions, conferences, retreats, and Bible Studies. If you want for her to come to your area, message here today at CindyRushton@Gmail.com