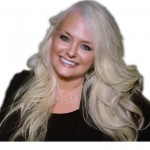 Article excerpts from Cindy's books, Notebooking! YES! You Can be a Binder Queen Too! and Nature Study the Easy Way. BOTH are on sale with our in our eStore: Click Here! Use Our Coupon Code to save 50%: CELEBRATE
Today being inside just tortures me! It is STUNNING outside! Even the little birds are begging us to go outside. 😀
Are you like me, dying from "cabin fever" and ready for spring? This is the perfect time to begin Nature Notebooks! Not only will you have an abundance of treasures awaiting your exploration, but these are perfect days to try something fresh. Ready? Let me help…
Chances are you already have many things that could be included in a Science Notebook around your home. Look for those "goodies" that do not have their own special place and add them to your Science Notebooks. This is the perfect opportunity to develop "a place" for those "goodies" while developing a nice product for displaying all the growing knowledge of nature all while your children are keeping special memorabilia! One of the things that I like about using supplies intended for scrapbooking is that there are so many products that enable us to keep bulky materials safely inside of our notebooks. Not to mention, scrapbooking makes EVERY notebook so much cuter! 🙂 And…to imagine that we call this "school!"
Want some ideas of things to include in your notebooks???
· Sketches…Don't forget to include date, time, place, Latin name, and common name. Oh! Don't forget to document where you found it.
· Snapshots…Don't forget to journal about your snapshot!
· Pressed flowers, leaves, feathers, butterflies, etc.
· Glossary of terms studied…
· Artwork… (Nature art, original drawings, coloring pages…)
· Diagrams…
· Poetry…
· Information about discoveries…
· Lists of new findings…
· Handouts from trips…
· Narrations from trips, outings, hikes, nature walks, books read about nature or scientists/naturalists…
· Timeline…Mark your excursions, inventions, famous men and women, so on!
· Instruction Sheets on "How to Care for…" or "How to Collect…" etc.
· Booklets…
· Project data…
· Bible verses…
· Journal entries…
· Details from outings…
· Favorite quotes about nature…
· Reading list…
· Research…
· Reports…
· Essays…
· Science experiment logs…
· Notes from any Science study…
You can add a lot of life to your Science Notebooks with special supplies you find along the way! I have found that the little touches have made our notebooks so much more fun and in the process hooked my children.
Encourage your children to use die-cuts, frames, stencils, shapes, and edgings galore to make their notebooks fun and beautiful! My children now beg each weekend to work on our binders/scrapbooks. We have taken these simple skills into other projects for our Science studies such as creating books or booklets…making cards with pressed flowers, sketches, poetry and Scripture verses…and displaying our collections. The key is to just have fun and enjoy making your notebooks all yours!
Happy Notebooking!

About Cindy Rushton…

Cindy Rushton is the mother of Matthew (28) and Elisabeth (25) who were always homeschooled and now have children of their own (Matt and his beautiful wife, Whitney are homeschooling their children at this time). Matthew graduated in 2005 and Elisabeth graduated in 2008. Cindy lives in Middle Tennessee. Cindy is the author of almost 150 books, Bible studies and homeschool resources. She has become a beloved and favored speaker for homeschool conventions and retreats across our country. You may contact her through email: cindyrushton@gmail.com. See her online at:

See Us Online!
https://www.CindyRushton.com
https://www.CindysDesktop.com
https://www.MomtoMomRadioShow.com