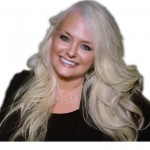 Welcome to our  eStore!
We are NOW open!
We have a full line of eBooks, Mp3 audios, eWorkshops, personal study courses and online studies by Cindy Rushton and the entire Rushton Family! Take a look at them today. You will LOVE them!
This week we are celebrating our NEW eStore opening. To celebrate, we are offering a 50% off coupon. Just enter the coupon code FAMILY when you purchase anything here on our site. You will save 50% off of your entire purchase!
If you need to learn more about each product, just click the name of the product and you will be taken to our full sales letter with all of the details about that product/course. Don't forget to see MORE resources coming soon! Connect with us so we can keep you updated all along the way! [Read more…] about Our NEW eStore is OPEN!!!